My eBay Auctions

Click to View!
LAN Party
Dead computer parts.
LAN Party 2
Retard Fights.
LAN Party 3
Airsoft Ownage
LAN Party 4
Big Knife
Matt's Page
The awesome site.
My Funny Pix
Random Pics
Winamp Playlist
My Music
Bryce 4 Pix
3D Images
Counter-Strike Weapons
In Real Life.
---
people have visited this web site so far.
---
Visit my friend's sites:
Matt
Cool site, lots of links
Kyle
"Oops, I deleted my site"
Jay
Doesn't work right now but he's working on it.
David
His site doesn't exist any more.
Everquest Screenshots
You must buy EverQuest today if you don't have it. It's only $9.99 with 1 free month, for the origanal game, and the upgrades aren't that expensive either. My name is Gamanen Darkensoul, with <Wards of Destiny> (but I'm not on the membership roster because the guy who does it is kinda lazy).
These are pics I have from EQ. More will be added later as I get them.
This guy is a shadowknight in skeleton form, with Innorukk's Curse, the epic weapon for their class.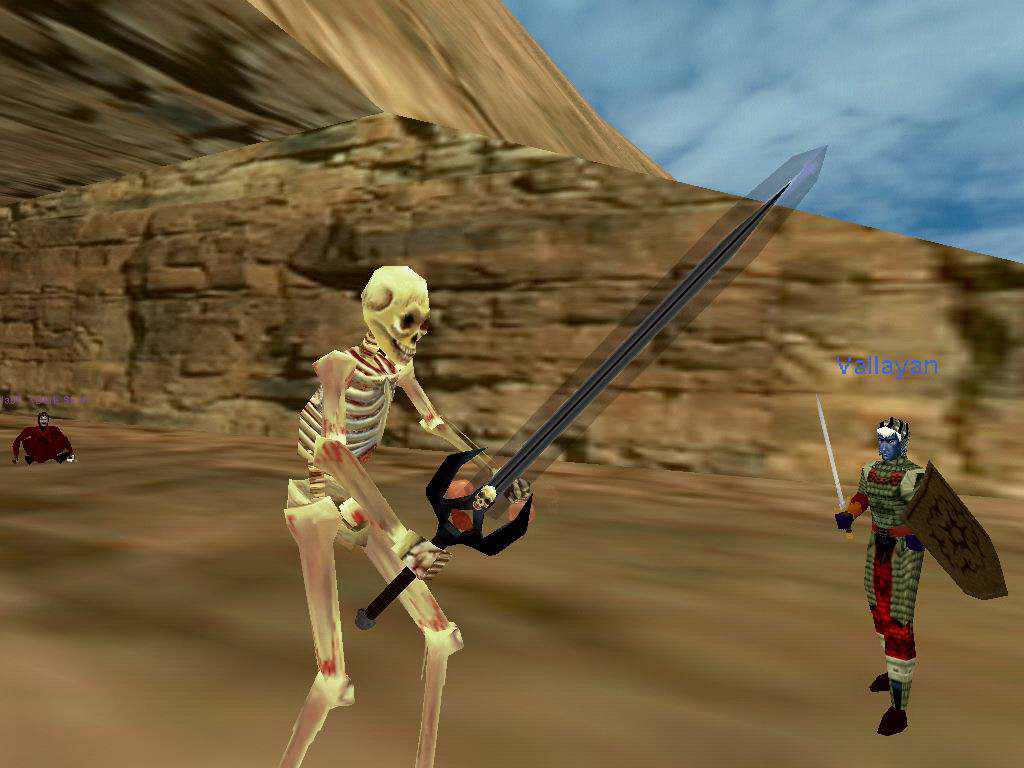 Here's another: